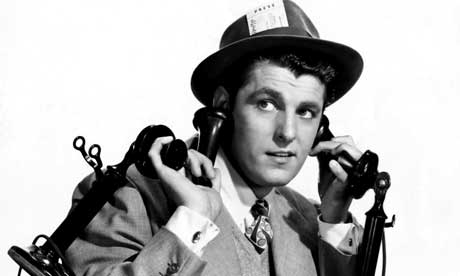 Over a 15-year career as an independent investigative journalist, Nafeez has broken groundbreaking stories on national and international security issues, the environment, energy, the economy, foreign affairs, and counter-terrorism.
Today he focuses his energies on a new project, INSURGEintelligence, producing crowdfunded investigative journalism for the global commons. INSURGE is entirely independent, people-powered, ad-free, and multidisciplinary, and is using the new artist/creator crowdfunding site to pioneer a new model of financial sustainability for critical investigative media.
Nafeez's goal is to transform INSURGE into an online multi-contributor, multimedia platform for rolling investigative journalism.
You can check out Nafeez's crowdfunded
investigations here; his VICE 'System Shift' column on science and technology here; and his Middle East Eye column offering investigative reporting and opinion on regional geopolitics here.
From April 2013 to July 2014, Nafeez wrote for
The Guardian
on the geopolitics of interconnected environmental, energy and economic crises via his
Earth Insight
blog, where his reporting and analysis triggered global headlines on issues from mass surveillance to Mideast geopolitical conflict, from the Arctic death spiral to the great civilisational transition.
Nafeez has twice won the coveted Project Censored Award, the annual award made by Sonoma State University (California State University) for
the "most censored and under-reported news stories in the US."
He won the 2013 award for his Guardian report on food riots as the new normal, and again in 2014 for his Guardian article on the covert interests and energy geopolitics behind the Ukraine crisis.
In 2002, Nafeez's first book, The War on Freedom, conducted the first credible, critical investigation into the events leading up to the 9/11 terrorist attacks. The book was used by the 9/11 Family Steering Committee to inform the lines of inquiry on whose basis the 9/11 families demanded a US government investigation of the attacks, and went on to be made mandatory reading for the 9/11 Commissioners among 99 specialist books on international terrorism. This work was updated via Nafeez's 2005 book, The War on Truth, excerpts of which were entered into the Congressional Record via his testimony in Congress that year.
In 2003, Nafeez drew on official UN records, press accounts, and expert testimony to document through his book, Behind the War on Terror, how the US and Britain had deliberately suppressed UN findings that Saddam had destroyed his weapons of mass destruction, to justify a permanent military presence in the Persian Gulf to dominate regional oil and gas supplies.
In 2006, he reported for exclusively on this blog that some US financial analysts were predicting an imminent collapse of the global banking system. He also disclosed that US Army officials were exploring the need to re-draw the map of the Middle East to sustain access to regional energy supplies.
Writing for
Raw Story
that year, Nafeez broke the story that the British government's liquid bomb plot narrative was incoherent, based on a senior former British military explosives expert.
That year, Nafeez also released his book, The London Bombings, which investigated the intelligence and foreign policy failures behind the 7/7 terrorist attacks on the London tube network. The book's findings fed into a special report by Nafeez sponsored by the law firm, Garden Court Chambers, which became mandatory reading for all special counsel in the Coroner's Inquest into the London Bombings.
In 2008, Nafeez reported exclusively on this blog that the former senior British Army official working with the Coalition Provisional Authority in Iraq, Brigadier James Ellery, had confirmed that the Iraq War was motivated to avert the impact of global peak oil by opening up Iraq's oil production to world markets.
In 2009, Nafeez exposed the role of competition to control natural gas in the Israel-Palestine conflict, including Operation Cast Lead. He later pursued this story with a series of groundbreaking stories in The Guardian and The Ecologist exposing extensive public record evidence of US and British governmental and corporate complicity in Israeli efforts to dominate off-shore Palestinian gas reserves in Gaza. His 2014 Guardian story linking Operation Protective Edge to longstanding Israeli ambitions to control Gaza's gas resources is the single most popular article on the Guardian website about the operation.
In February 2011, Nafeez was the first to report that the Arab Spring events were triggered by a confluence of climate, energy, and economic crises combined with political repression, for a wide range of publications including Le Monde diplomatique, The Scotsman, Sydney Morning Herald, The Age, Yes! Magazine, among others.

In 2013, he reported exclusively that journalists inside the Sunday Times had confirmed that the newspaper's investigation into the claims of FBI whistleblower Sibel Edmonds had been "shut down" under political pressure from the US State Department.

In December 2013, Nafeez published an exclusive investigation for Le Monde diplomatique into UK counter-terrorism strategy which found that the British government had years ago received credible advanced warning of a Woolwich-style attack from UK-based Islamist extremists. Nafeez also reported, citing high-level Whitehall sources, that Ed Husain's memoirs, The Islamist, had originally been "ghostwritten in Whitehall."

Via The Guardian Nafeez has broken numerous hard-hitting stories on the deep politics behind energy, environmental and economic crises, including exclusive coverage of a secret White House meeting to plan responses to Arctic sea ice diminishing faster than conventional model projections;

the role of peak oil, climate change and pipeline geopolitics in the Syria conflict;

UK Ministry of Defence forecasts of how rising energy prices will prolong economic recession and provoke civil unrest in Britain;

the link between NSA mass surveillance and Pentagon planning for impact of climate, energy and economic shocks on domestic unrest and activism;

former senior BP geologists and other oil industry experts on the end of cheap oil and gas, and the unsustainability of fracking;

the likely deepening of global economic recession on a business-as-usual trajectory;

among many others.

In mid-March 2014, Nafeez reported for The Guardian that a scientific study part-funded by NASA had modelled the risks of civilisational collapse based on the history of the rise and fall of past human civilisations. High levels of inequality were a crucial feature of the model.

His story was cited across the world in a wide range of media outlets, including The Independent, Daily Mail, Irish Times, National Journal, National Post, Times of India, Metro, New York Post, and dozens of others.
Nafeez was also the first to expose the role of the Pentagon's Minerva initiative in funding universities to develop new tools and models to track social movements and monitor peaceful activists, including algorithms and data-mining tools, which could be used by the US military intelligence community in concurrent counter-terrorism operations. He
first broke this story
via The Guardian, following it up with an in-depth four-part investigation published by
Occupy.com
.
His Occupy investigation showed that the Pentagon seeks to enhance its capacity to fine-tune terrorism watch lists, including the CIA's kill list for extrajudicial drone-strike assassinations, with dangerous ramifications both abroad and at home.
Nafeez's next scoop was broken via Raw Story, and found that
IRS whistleblowers
had accused US Treasury and IRS executives of facilitating fraudulent tax giveaways to corporations, particularly energy companies, to the tune of billions of dollars. The whistleblowers claimed that this was due to entrenched institutional corruption due to a 'revolving door' between the IRS, large firms, and corporate lobbies.
Here is a small sample of some of Nafeez's earlier articles over the years: